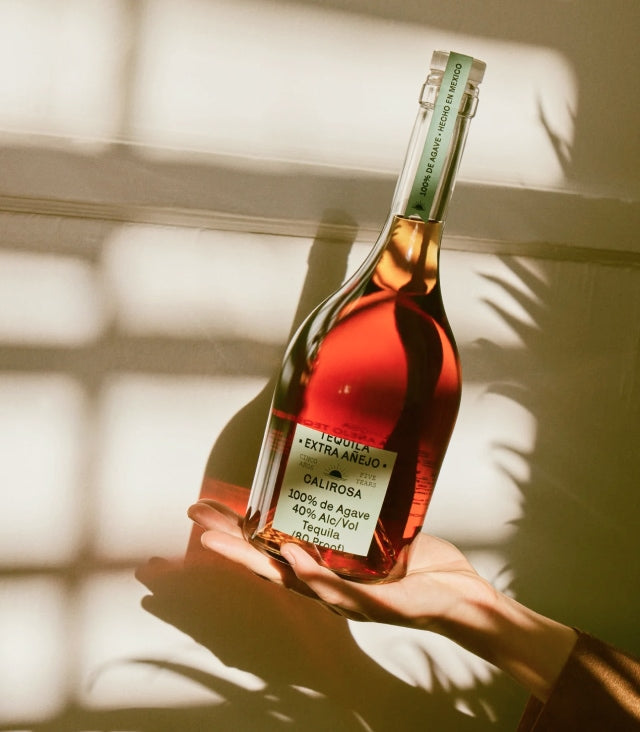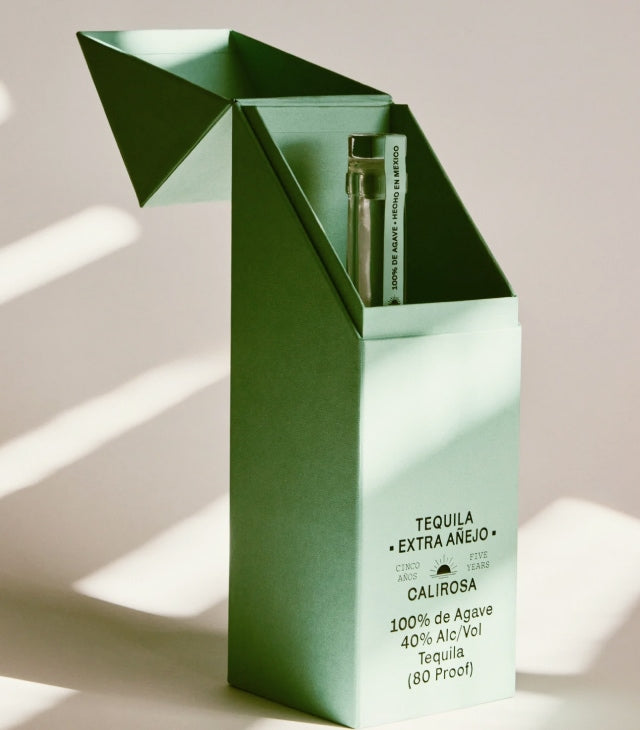 Deepest taste,
boldest look.
Taste
Black Cherry, Toffee, Espresso
Aroma
Molasses, Cacao Nib, Sandalwood
Vibe
In a dimly lit rustic lounge, the alluring aroma of aged tequila envelops you, inviting moments of refined relaxation.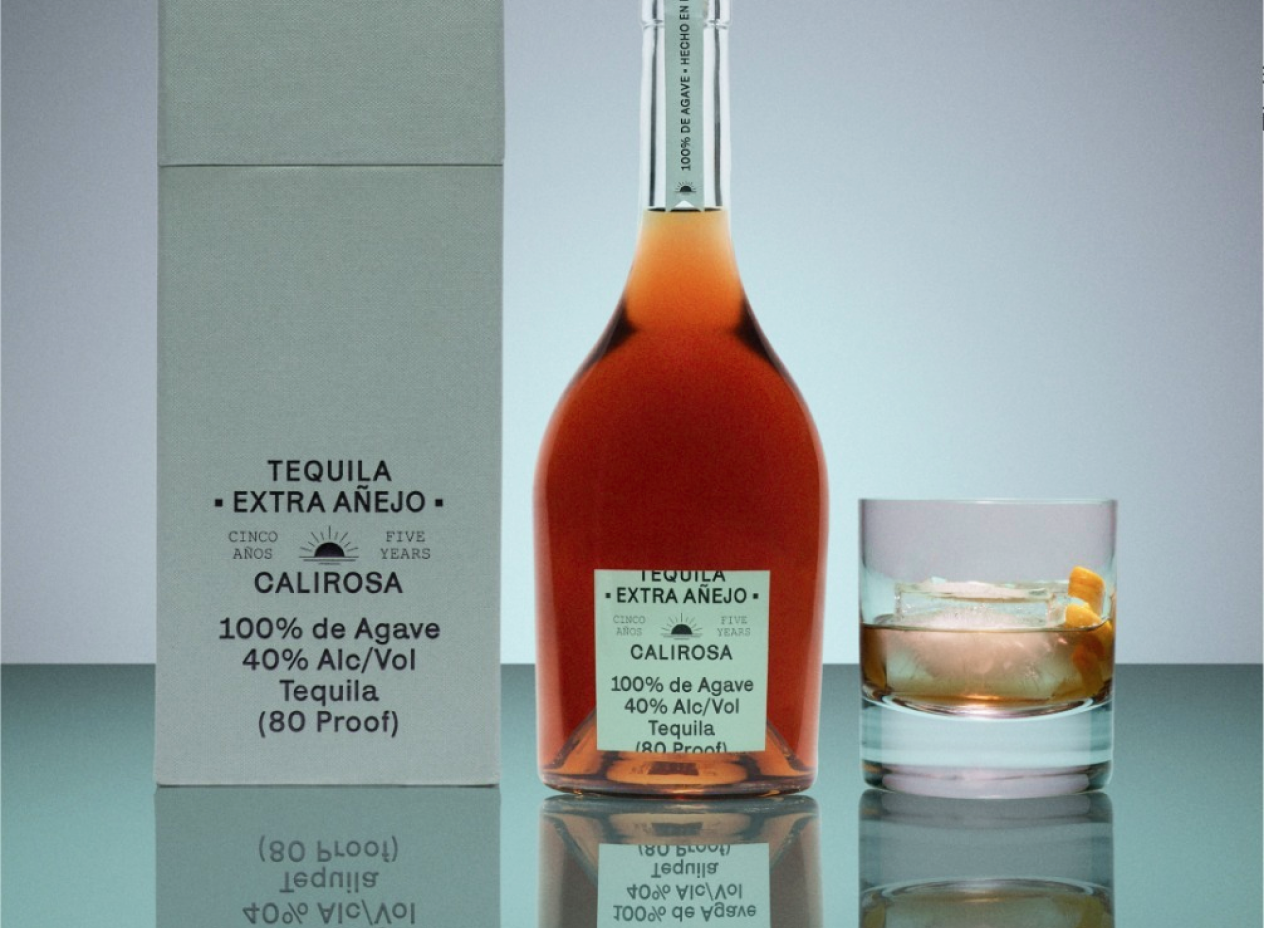 An Unexpected Fusion Of Mexican Spirit & California Style
While most tequilas are aged in whiskey barrels, we use prized red wine barrels to give Calirosa its smooth taste, refreshing red berry notes, and signature rosa color.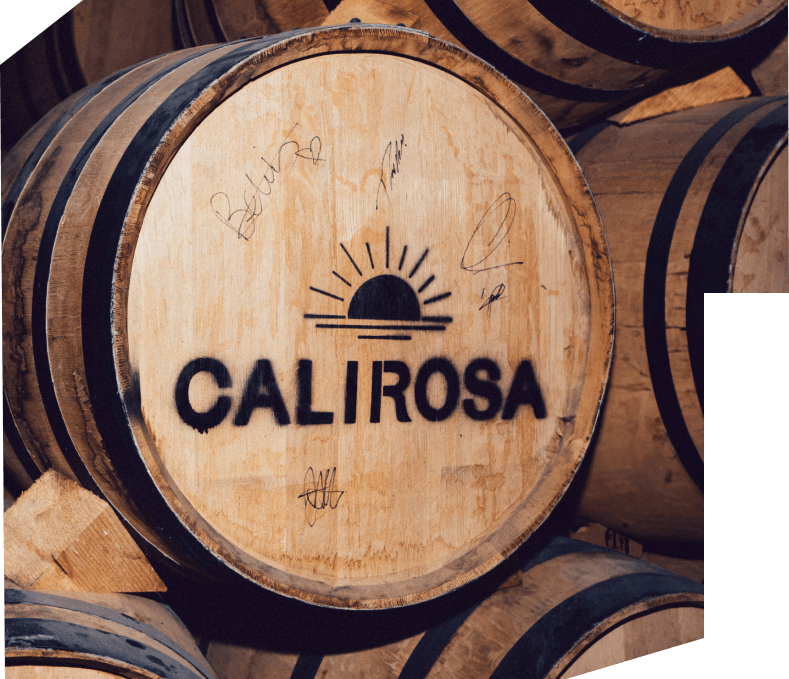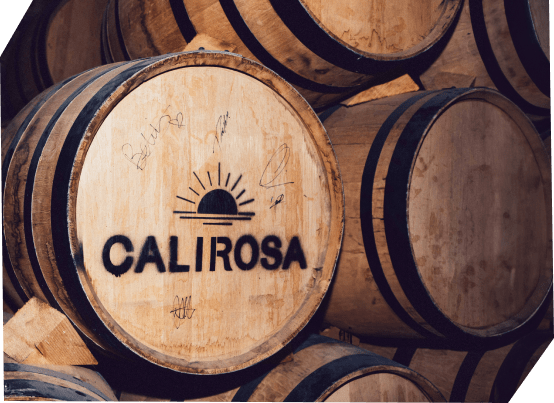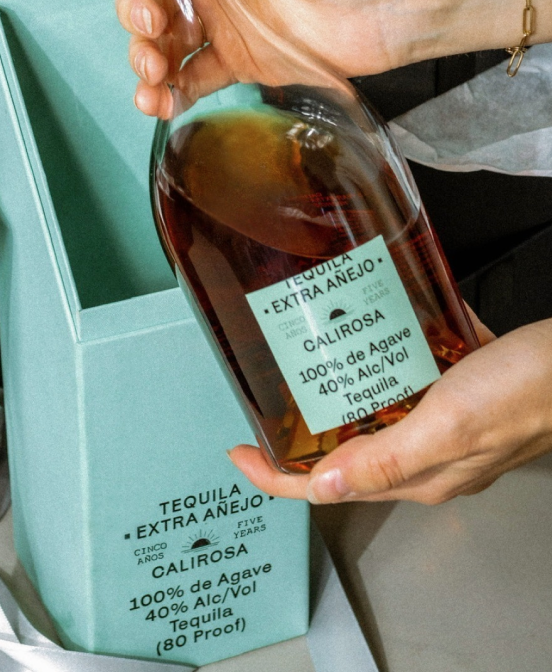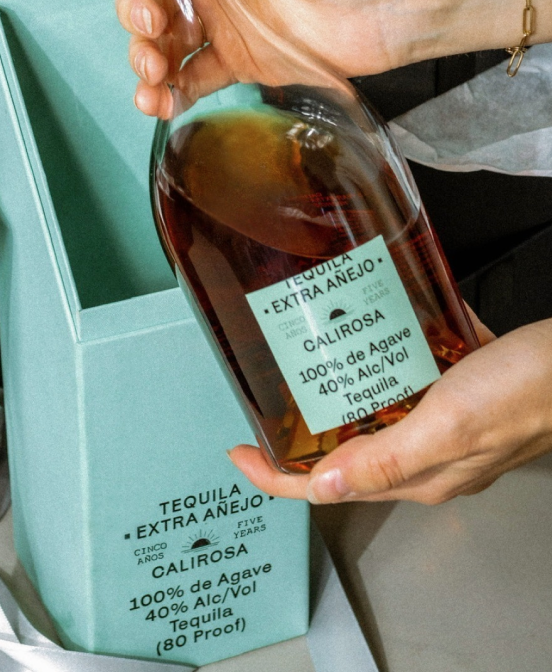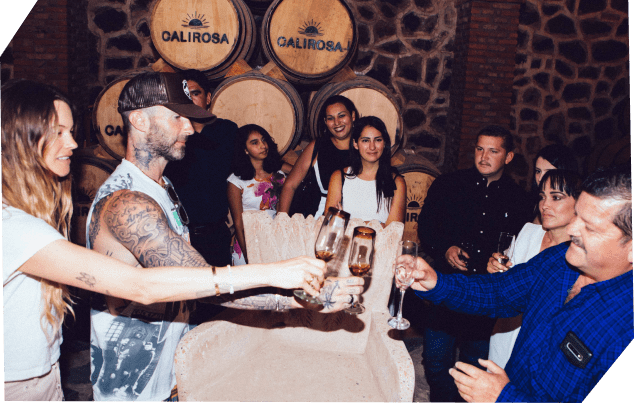 The

Real Family

Of Tequila Selecto.
Calirosa is crafted in traditional small-batch, slow-cook fashion by the legendary Real family, who invented Rosa Tequila over 80 years ago.
Adam Levine and Behati Prinsloo, during a trip in Mexico, fell in love with this vibrant spirit and partnered with the family-owned distillery to help introduce Rosa Tequila to 
the rest of the world.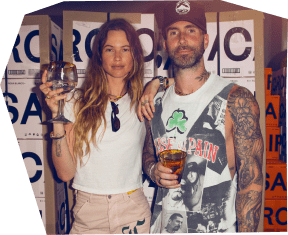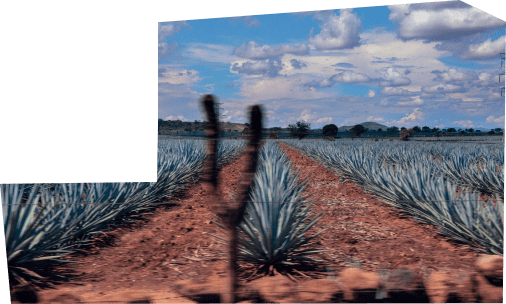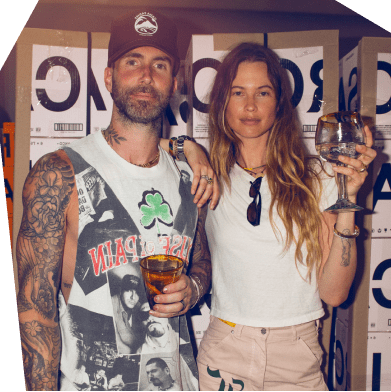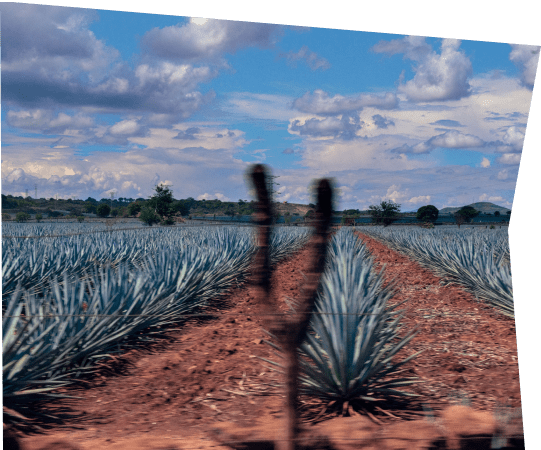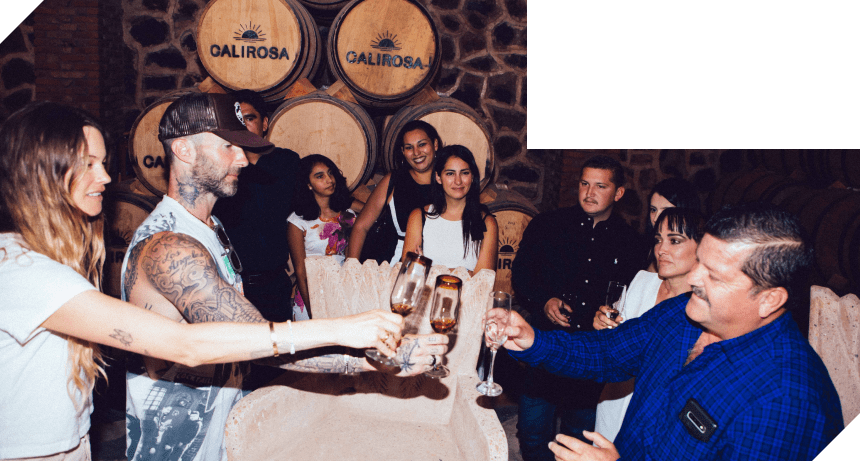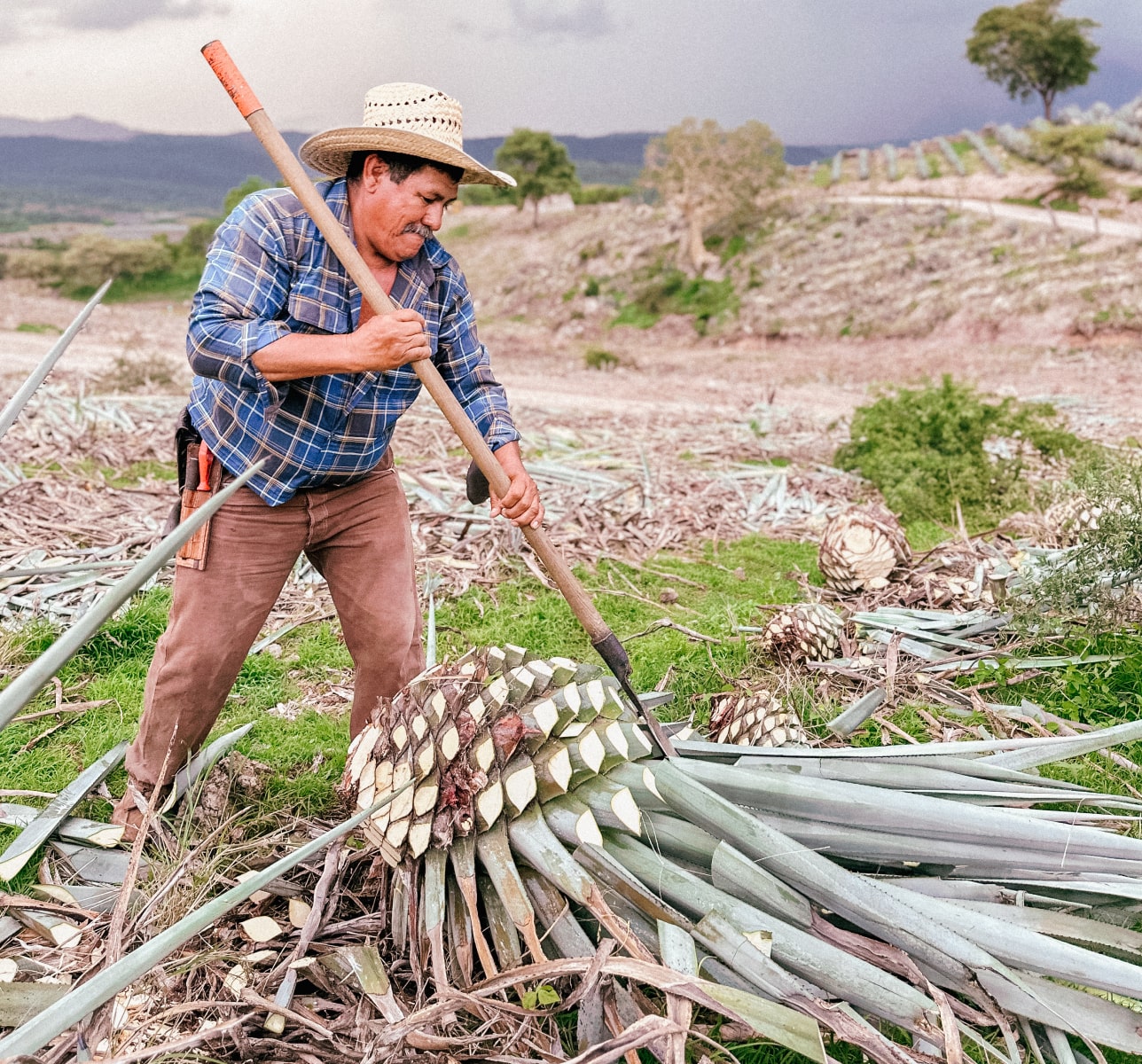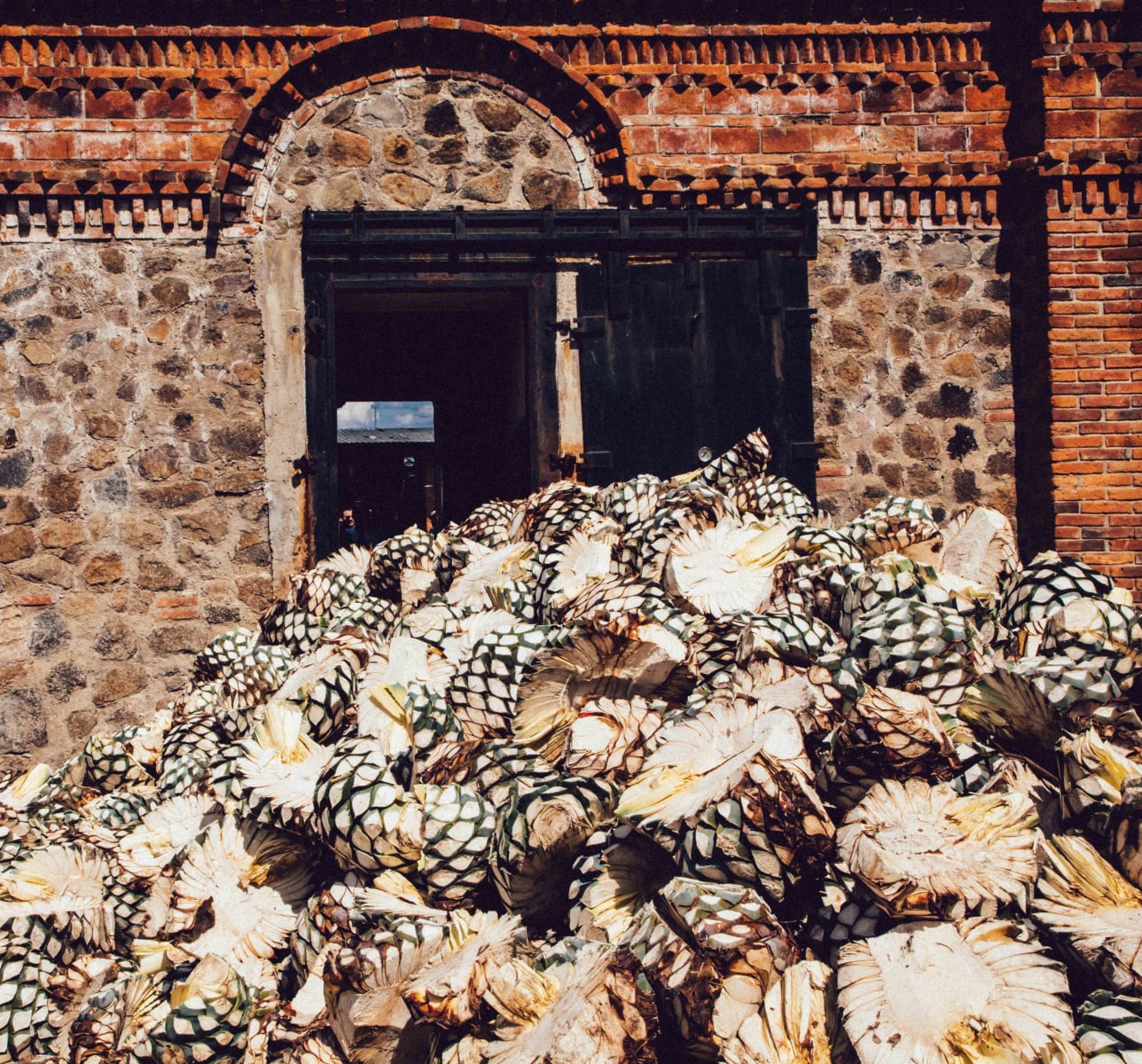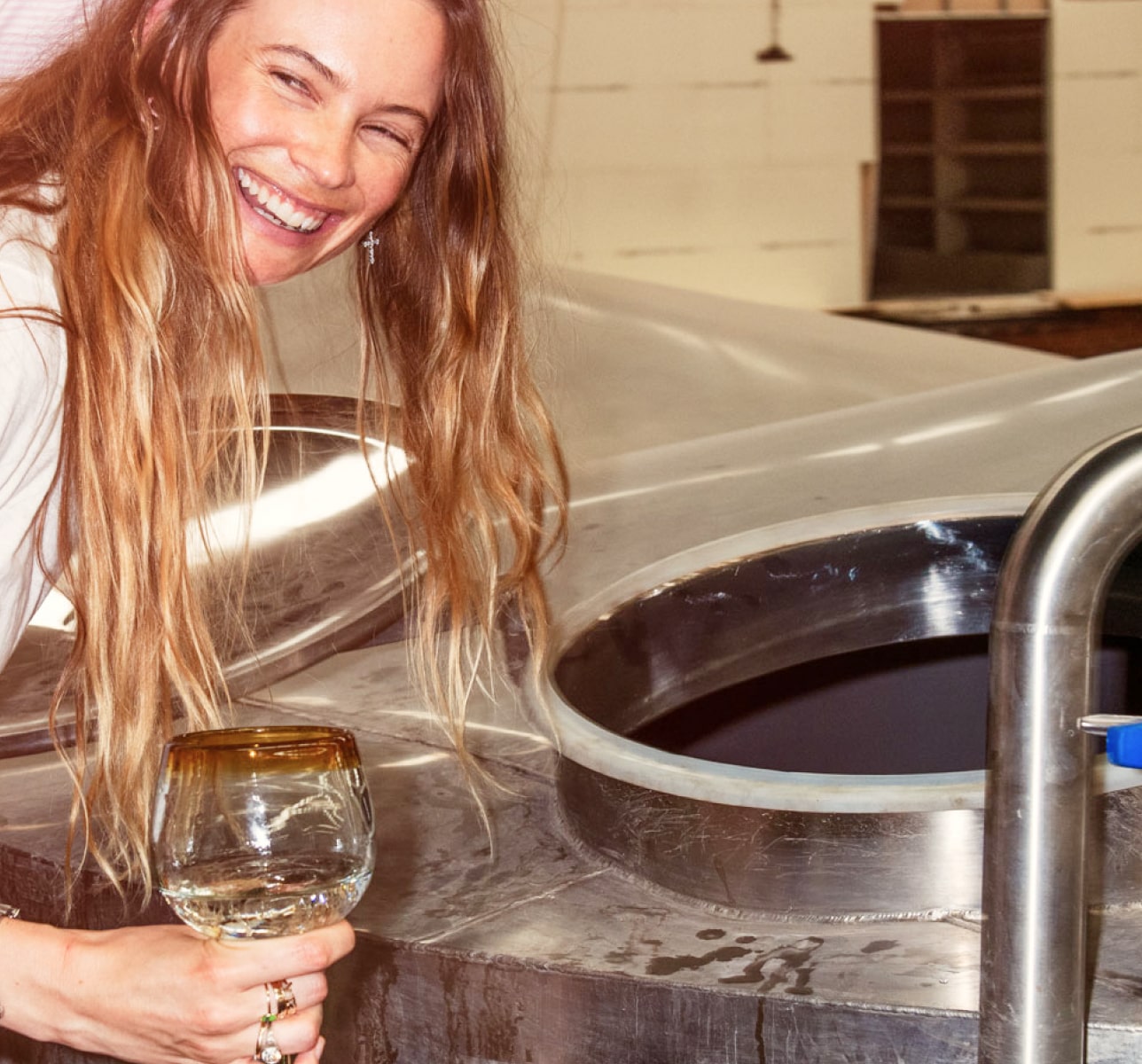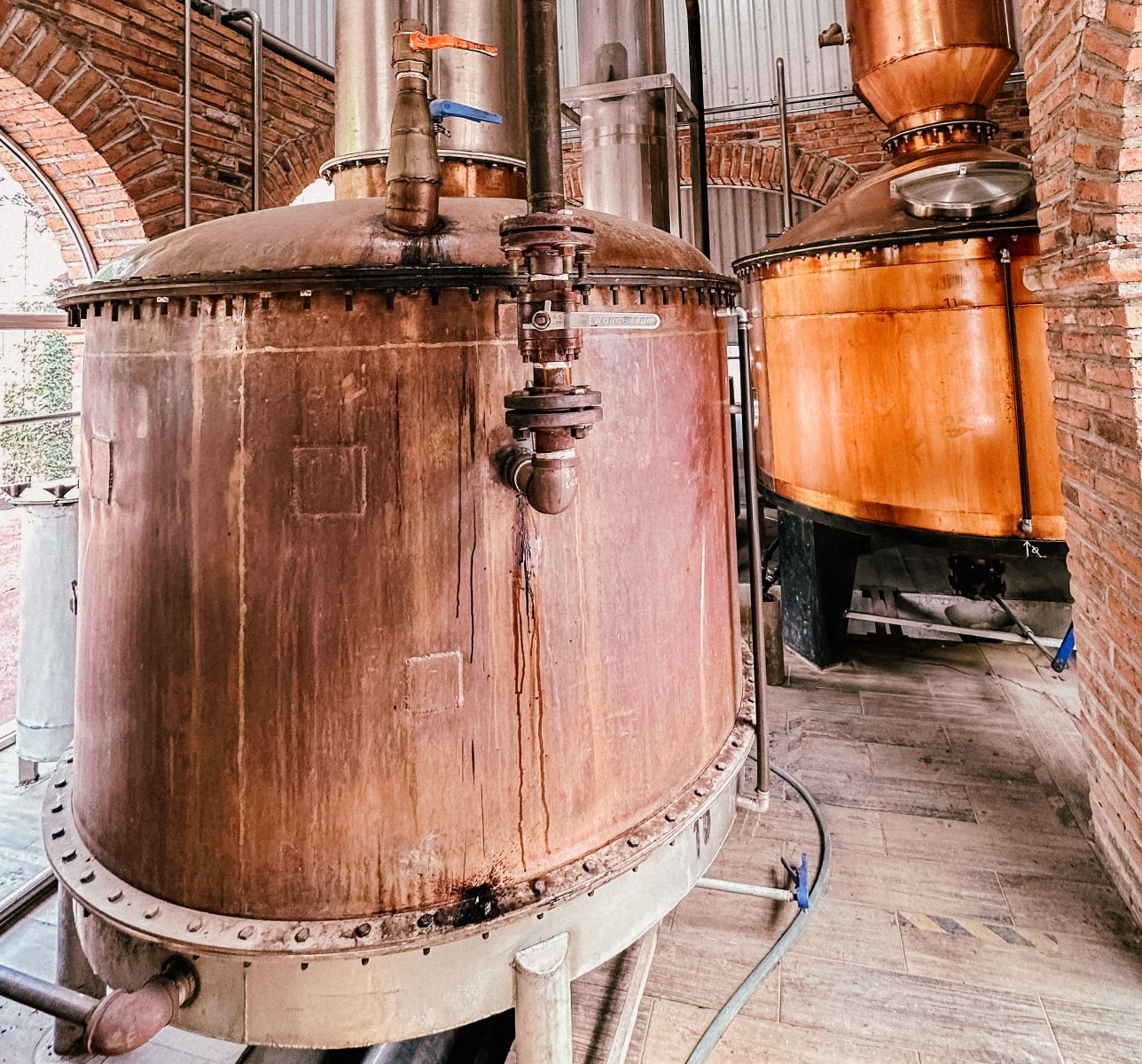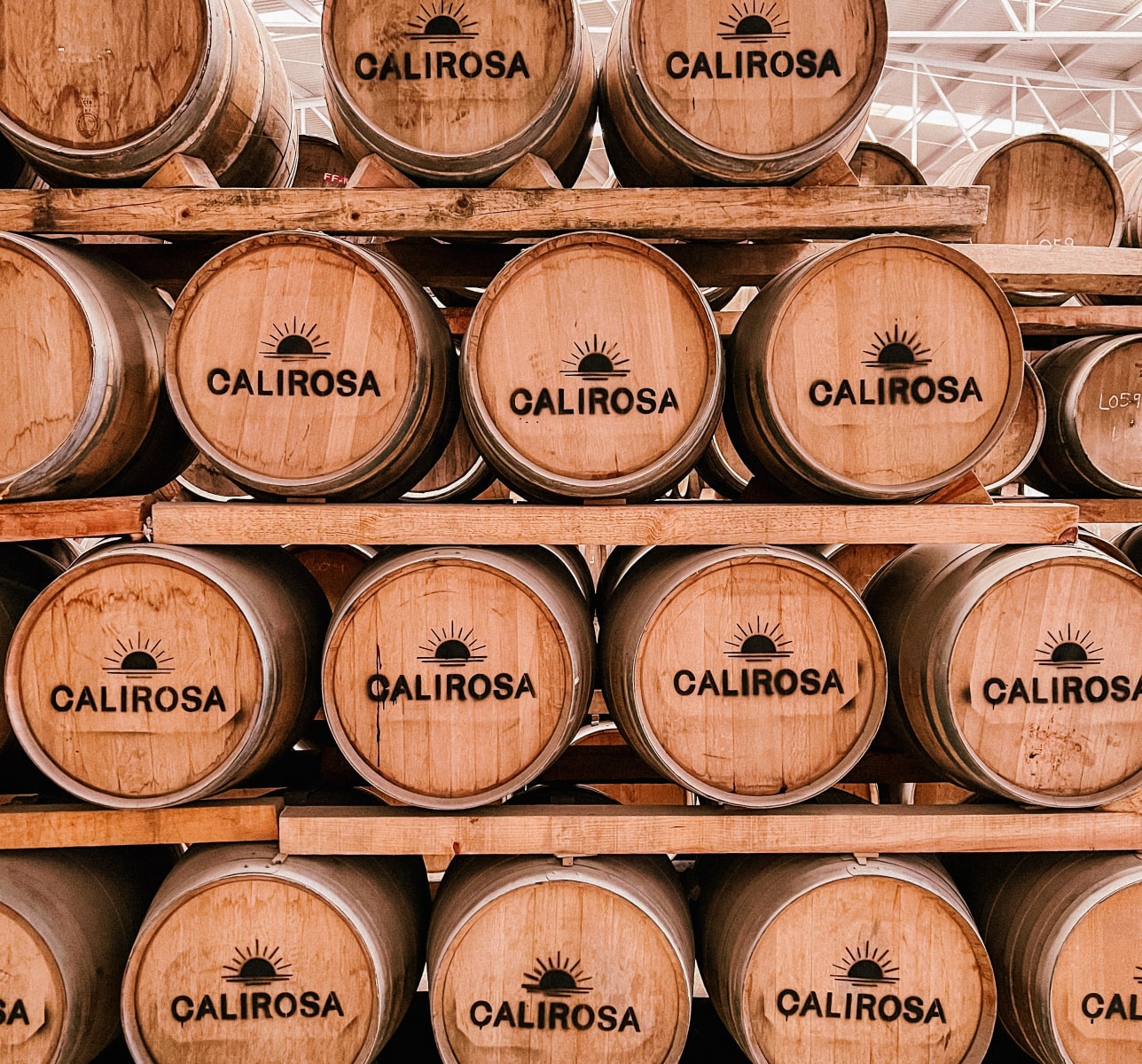 1. Harvest

You Can't Rush Rosa.

Our blue agave is carefully selected in the peak of maturation. We then steam the piñas (heart of the agave) for 30-40 hours in the traditional process using handmade brick ovens.

2. Extract

Worth The Squeeze.

The process of extraction begins when we crush the cooked agave through a set of mills. We add water to extract the maximum level of sugars from the agave fiber. The agave juice is then passed along for fermentation.

3. Ferment

Becoming Tequila

We convert the agave juice into alcohol, and our complex flavors and aromas are created. Fermentation lasts 50 hours, using naturally occurring yeast found in our agave fields.

4. Distill

Distilled To Perfection

We distill twice using only traditional copper pot stills to ensure that the tequilas we're making today taste the same as they would have a century ago.

5. Age

Rosa Is Born

Finally, our tequila is aged in our prized red wine barrels. Our barrels are sourced from some of the most esteemed wineries California has to offer, resulting in Calirosa's signature glow.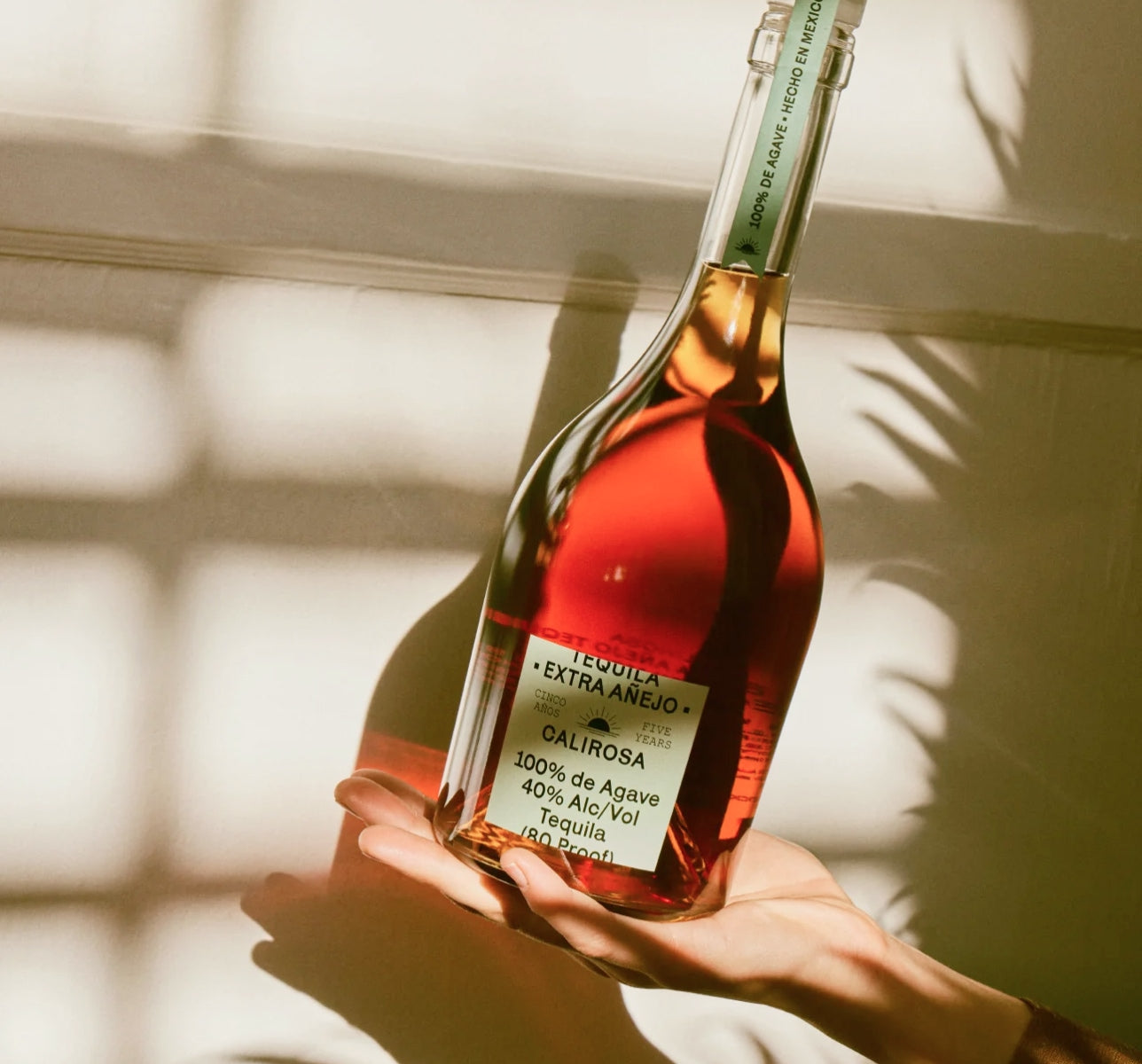 So wait, why is Calirosa pink?

Most tequila is aged in whiskey barrelsbut our tequila is aged in red wine barrels, giving it its signature pink color or "rosa glow". The longer it's aged, the deeper the hue (thus the vibrant amber and reddish golden glow of our Añejos).

How is Calirosa made?

Our tequila is made from 100% handpicked Blue Agaves in Jalisco, Mexico. We prioritize Weber agaves with over 26% sugar content. Using traditional methods, we cook the agaves in brick ovens for enhanced aromas and citrus-herbal flavors. Calirosa tequila relies on exclusive on-site natural yeast. With up to 9 kilograms of agave per liter, we remain dedicated to traditional production.

Does it taste different?

Our Rosa Tequila has all the familiarity that people know and love about classic tequila, but with softer mouthfeel created by our signature aging process. Check out our 4 exquisite offerings to find the perfect Rosa for you.

Is Calirosa a Highland or Lowland Tequila?

Our tequila is made from 100% Blue Agaves handpicked in Jalisco, Mexico. All of the agave used is harvested from under the shadows of the Tequila Volcano, blending both the Highlands and valley of Jalisco, Mexico. We carefully select 100% Blue Weber agaves in the peak of maturation that results in a complex sipping tequila of incomparable taste.

How long does it take for an order to ship?

Most orders ship within 1-2 business days but it can take up to 3-4 business days in some instances depending on product availability and when the carrier picks up. Our network of retailers fulfilling your order ship Monday - Friday 9-5 PM. Orders are not fulfilled on bank holidays and weekends. Depending on your location, orders will be delivered within 2-9 business days after shipment. From time to time, there may be some delays